​ Ceremonies and Event Planning of the Finger Lakes has over 10 years of full-service experience creating memorable, meaningful events to fit our clients' personalities, tastes and visions. We have helped create weddings, rehearsals, B'nai Mitzvahs, birthdays, anniversaries, baby showers, reunions, graduation, retirement, receptions, cocktail parties and more - for clients who live in the Ithaca area, as well as for those who have made the Finger Lakes their event destination.​
What We Offer
​
As of 2019, we are prioritizing our consulting services and moving away from full-service event coordiation. O

n-site coordination remains available on a limited basis. We offer consulting on...
Past Events
​
Click on the gallery below to see some of the events we have helped plan and coordinate.
SITE SELECTION. The number of venues in the Finger Lakes has grown a lot! We can help you find everything from intimate and off-the-beaten path locations, to formal banquet facilities and save you hours of research and phone calling.
​​
VENDOR REFERRALS AND SELECTION ASSISTANCE. The options can be overwhelming. We can help you find the right caterer, photographer, florist and other professionals and services you may need.
​
Special note to LGBTQ couples: We recognize how important it is to have your celebration at a venue in which you feel welcomed and celebrated. And you should only hire other professionals who feel similarly. In helping you to choose venues, vendors, and wedding professionals, we will only connect you with those who are LGBTQ-friendly.
​
​​GUEST SERVICES AND ACCOMMODATIONS. Hotel facilities continue to expand. We can help you find blocks of rooms, prepare welcome bags, plan activities, and connect you with all the right resources you'll need.
​
REHEARSAL DIRECTION. Perfect if you've chosen someone to officiate without much experience. We will walk you through all the steps and help everyone involved feel comfortable and confident in their roles.
​
PERSONAL TOUCHES. What often makes an event really stand out are special touches that provide warmth and meaning. We can help make your event stand out by helping you with special touches that create an atmosphere of warmth and caring.
LOGISTICS AND PLANNING. The importance of this cannot be underestimated and we are masters of the spread sheet! Overall monthly planning, day-of timelines, set up summaries, transportation plans…a little advance planning goes a long way!
Photo by Rachel Philipson
Tabletops again
Group shot on campus
Barn at night with lit trees
Newlywed game
Cake pops - close up
IMG_3694
Amber and Ben - group shot on porch 2
JFOOTE_D130705_1440
Close up of flowers
Place setting - yacht club
Guests dining in tent
Cookie station
Vanessa -table top FM
Guests under tent and cupcake table - fr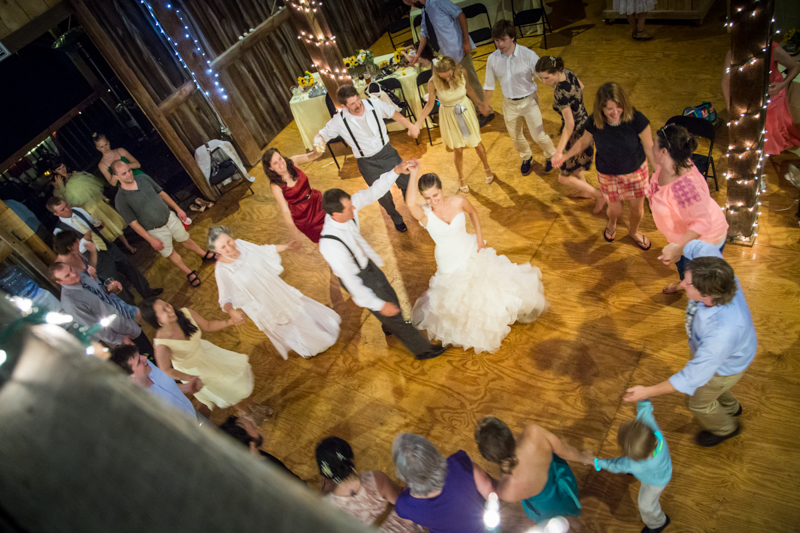 JFOOTE_D130705_1469
Meg and Chad - table top at F'bleau
Flowers - close up
JFOOTE_MD_D130705_0757
Dance around bride
JFOOTE_D101203_1711
Close up of Whitney and Nate
0307
Floral bouquet
Ithaca Trivia Game
buffet - greenstar
Arch of trees - Marc and Jonathan
JFOOTE_D101203_0848
Table Top - luncheon 2
Cutting the Cake
Bridal party jumping 3
Shane and Elizabeth-pavillion set up 1
JFOOTE_D101203_1041
Lisa and Justin outside - photo by Laura
CatherineBasem08062016_-¬RachelPhilipson
Bride and groom with motorcycle
Bob on chair during hora
AD White House
Dessert table - Suzanne's Marc and Jonat
Toasting close up - Josh and Kathryn -ph
Lauren and Matt's wedding reception at S
CatherineBasem08062016_-¬RachelPhilipson
Marc and Jonathan dancing
GFOOTE_D101203_0429
Appetizer table
Wedding cake with elephant containers
CatherineBasem08062016_-¬RachelPhilipson
Dining table wcompostables
CatherineBasem08062016_-¬RachelPhilipson
Memorial Room - Heights catering (2)
CatherineBasem08062016_-¬CEK_RachelPhili
tables at Marc and Jonathan's wedding at
Dancing at end of ceremony
Tablescape - vertical
JFOOTE_MD_D130705_1419
cupcakes
JFOOTE_MD_D130705_0817
string quartet
JFOOTE_MD_D120721_0121
Tablescape - Jessica and Ari - JJ Inn
CatherineBasem08062016_-¬RachelPhilipson
violinist walking through trees
Tabletop - cropped vertical
Kit and Cara at cupcake table - from Lau
Cornocopia String Quartet at Yacht Club
Photo by John Sullivan
Photo by Rachel Philipson
Photo by Dave Robbins Photography
Photo by Megan Dailor
Photo by Jeffrey Foote
Photo by Rachel Philipson
Photo by Wrinkle in Time
Photo by Rachel Philipson
Photo by Wrinkle in Time
Photo by Wrinkle in Time
Photo by Rachel Philipson
Photo by Wrinkle in Time
Photo by Wrinkle in Time
Photo by Wrinkle in Time
Photo by Rachel Philipson
Photo by Jeffrey Foote
Photo by Dave Robbins Photoraphy
Photo by CEP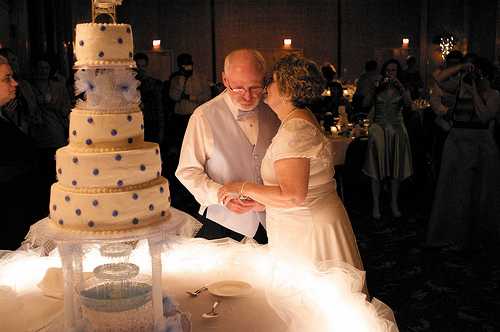 Photo by John Sullivan
Photo by John Sullivan
Photo by Wrinkle in Time
Photo by Wrinkle in Time
Photo by Rachel Philipson
Photo by Jeffrey Foote Photography
Photp by CEP
Photo by John Sullivan
​

Check out this video from a 2017 wedding that combined the groom's Egyptian heritage with the bride's Cincinnati roots. Two locations, dozens of vendors, lots of kids, and a very happy couple. Thanks to Catherine and Basem for allowing us to share the highlights of their day. And kudos to Well Said Media for such terrific videography!
​
​
Frequently Asked Questions
Many of our potential clients have similar questions about our planning and consulting services.

Here are few of the more common ones. Please feel free to contact us for additional information.
Who is your typical client?
​We've had a wide range of clients, including those who were planning a destination event in the central Finger Lakes (often from the NYC, Boston or Washington DC areas), as well as those who were from the greater Ithaca area. Some have needed a more comprehensive set of services, others simply need a little extra help. Sometimes a few hours of consulting is all someone needs for peace of mind. Other times, we work with clients for over a year.
​
How far do you travel?
We typically stay within an hour of Ithaca for coordination. (Barbara is willing to travel farther to officiate.)
​
What would you say is your biggest strength?
We believe that the planning process should be an enjoyable partnership between the couple and the planner(s). Regardless of the scope of services for which we are hired, we commit to a relationship based on mutual communication and a clear understanding of your budget, taste, preferences and priorities.
We also pride ourselves on our attention to the details and draw on our experience from having played a planning and/or coordination role in over 100 events. We are meticulous in our up-front planning and believe that if we have done our job well, we can eliminate most, if not all, of the stress on your big day.
Overall, we believe that what makes a wedding really stand out is when love has the opportunity to be beautifully expressed and experienced. We are proud of our ability to help make this happen.
​Are you event designers?
​
We are coordinators, more than designers, but are happy to help with decisions regarding decor and aesthetics. All of the photographs on our website were taken at events that we coordinated and we are happy to help you realize your aesthetic vision. (The photos on our ceremonies page, however, feature only weddings in which Barbara officiated. We coordinated some, but not all of them.)
​
Do you still offer day-of, on-site services?
​
Occasionally. When we are on-site, typical services may include:
Oversight of rehearsal (for weddings ceremonies).

Supervision of vendor set up (especially helpful if your venue does not have its own coordinator.​

Making sure the entire event follows itinerary timeline.

Assistance with guest needs.​

Distribution of final payments to vendors on client's behalf.​

Securing gifts and cards at end of the event

Various other tasks as needed.
It's not uncommon, though, for couples to discover that all the detailed, advance planning we do removes many sources of day-of stress, to the extent that having a planner on-site all day may not be necessary.

Finally, if we aren't available to be on-site, we are happy to connect you to other planners who offer more on-site services than we currently do.
​
We don't have a lot of money. Can we hire you just for the day?
Unfortunately, no. We just can't be responsible for overseeing an event if we've not been able to help plan and organize the many details that have led up to it. We want to emphasize fire prevention rather than putting out fires after they have started!
How much do you charge?

Because every event is different, we no longer offer set package prices. Our hourly rate is $60.00. We can work on an hourly basis only, or prepare a contract, basing our fee on the size and complexity of your event, how much time we anticipate needing, and whether or not we will need an assistant. Overall, our goal is to be as transparent as possible. Contact us and let's talk!
​